Built around a core of OCI container packaging and Kubernetes container cluster management, OKD is also augmented by application lifecycle management functionality and DevOps tooling. OKD provides a complete open source container application platform.
OKD is a distribution of Kubernetes optimized for continuous application development and multi-tenant deployment. OKD adds developer and operations-centric tools on top of Kubernetes to enable rapid application development, easy deployment and scaling, and long-term lifecycle maintenance for small and large teams. OKD is the upstream Kubernetes distribution embedded in Red Hat OpenShift.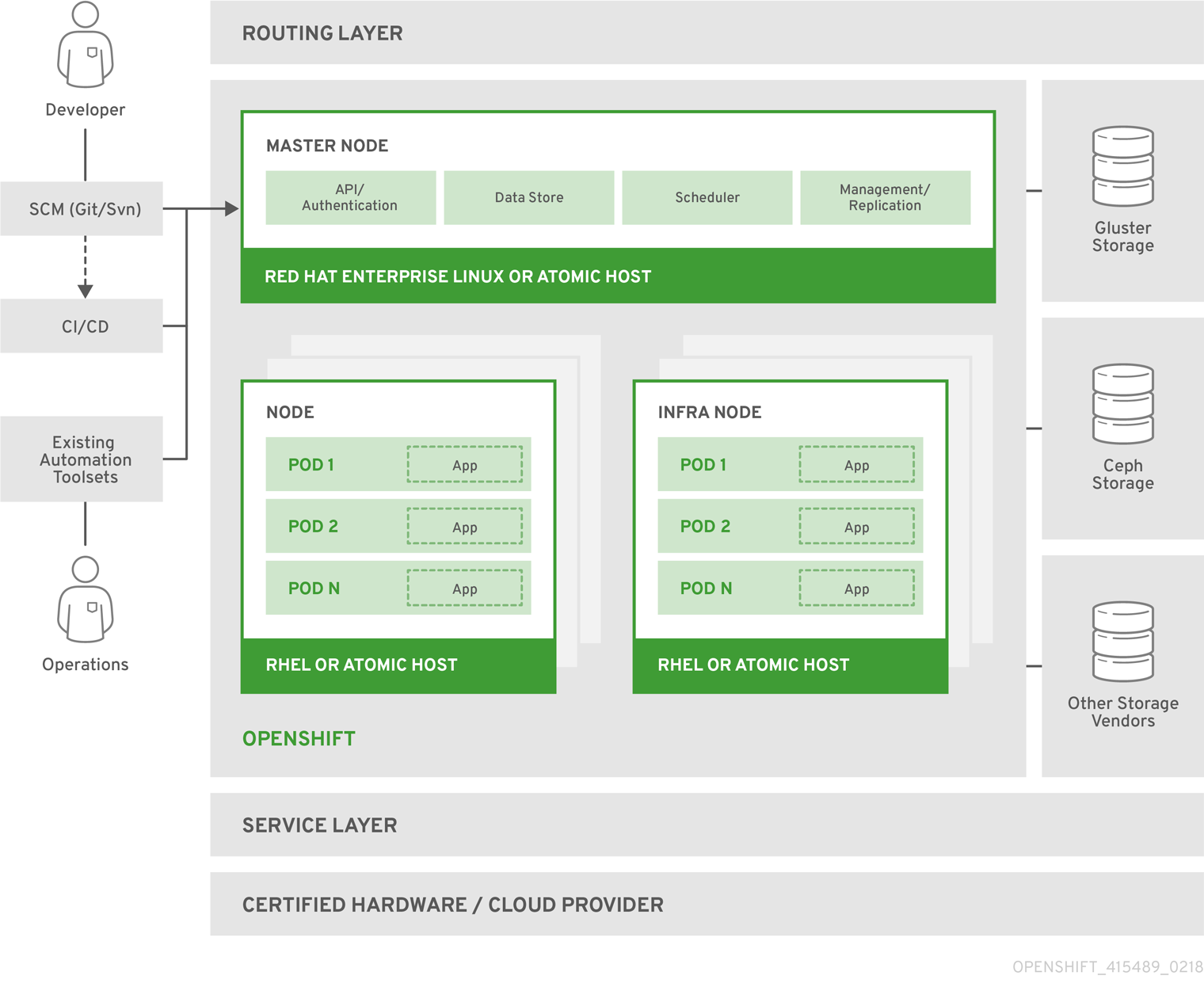 KD embeds Kubernetes and extends it with security and other integrated concepts. OKD is also referred to as Origin in github and in the documentation. An OKD release corresponds to the Kubernetes distribution – for example, OKD 1.10 includes Kubernetes 1.10. If you are looking for enterprise-level support, or information on partner certification, Red Hat also offers Red Hat OpenShift Container Platform.
Find out more at its website.