I tried out the Microsoft Outlook app on iOS. Checking what kind of features this product might bring to me or my customers.
Since I do host my own email services on my servers, I realized after some time, that Microsoft catches your emails via an online service, hosted on Microsoft's own Azure cloud platform.
THIS, I DID NOT know beforehand!
This means to me and for everybody else:
Using this Software will transfer, cache and store my email data in a Microsoft cloud service.
My email account information will be transfered to and stored within this cloud service environment. For Exchange based accounts and also your normal IMAP and POP3 based accounts
Since the Microsoft cloud service is a service provided by an American company that has to follow the law of the United States, it is not clear whether you or the company itself is able to make sure, that your data is secured under the duties of the European data protection security laws.
After some quick research I found the following architecture diagram on a Microsoft website, explaining their technology: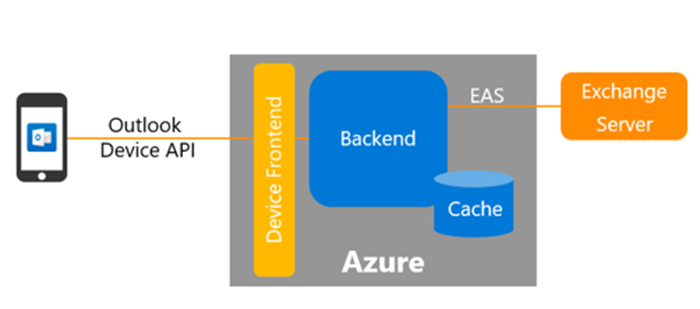 Here ist the link to the Microsoft website explaining their technology. 
Result for me:
I did immediately stop using this product for accounts I host directly on my email servers and changed the account information for every account I did use and connect with this tool.